AWARDS:

2 SHR passes

Fall 2009

(2-2) 10 months

3 HR passes

Spring 2010

3-3 - 17 months

4 HRCH passes

Summer 2011

4-6

4 MH passes

4-5

100 HRC Points

2012 Hunt Test Results

Master Pass at Michigan Flyways RC (September 1,2)

Master Pass at Backwater RC (September 7-9)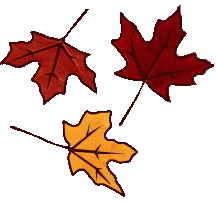 HRCH Abby's Storm in the Night

DOB: 4-30-08

Rayne is a med yellow lab female who was bred by Trinity Oak Labs. She is out of the HRCH "Morgan" MH X HRCH UH "Tory" MH spring 2008 litter, a combination that is producing some great retrievers. 

An excellent lining and overall running dog, she is showing some of great marking ability that her dam (Tory) possesses, along with an good nose and tremendous bird drive. In addition, Rayne has a great personality and tries very hard to please. With the earning of her latest title, she has become a 4th generation Hunting Retriever Champion.

Backing Rayne up is a super pedigree which lists some of the greatest retrievers in Field trial history including FC AFC Calumet's Super Sonic, 2xNAFC 2xCNAFC Ebonstar Lean Mac, FC AFC Hilltop's Hayseed, NFC NAFC Candlewood's Super Tanker, and many others. 

OFA Excellent

Elbows Normal

Eyes Clear

CNM Clear

EIC clear 

Status: (Retired) Rayne is now retrieving ducks in Texas with a new family