HRCH Landover's Blake Of Laubenhaid Acres MH

AWARDS:

6 HRCH Passes

Spring 2013

(6-8)

Multiple Qualifying FT

Fourth Placements

DOB:  7/18/2009

Blake is a lovely, well proportioned black male who is a pleasure to work with and train. In the field, he is a hard driving, athletic, intense retriever, and one that possesses excellent marking ability. Blake is quite trainable, and it is obvious to all that he loves his job.  He is a pleasure to run and handle. Blake is also a consistent competitor and has a good mindset. 

When Blake is not at work, he is a house dog, and enjoys all the spoiling by his owner!

He has a phenomenal pedigree, which is linked below. He has earned his Hunting Retriever Champion title, Master Hunter title, and has multiple qualifying placements. 

OFA Excellent 

Elbows Normal

Eyes Clear

CNM Clear 

EIC Clear

2013 ACCOMPLISHMENTS

Passed 6 Finished tests in a row to earn his Hunting Retriever Champion title! 

August 30 - Qualifying Field Trial 4th place!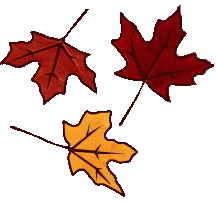 Owned by Maugh Vail/ Ken Youngs